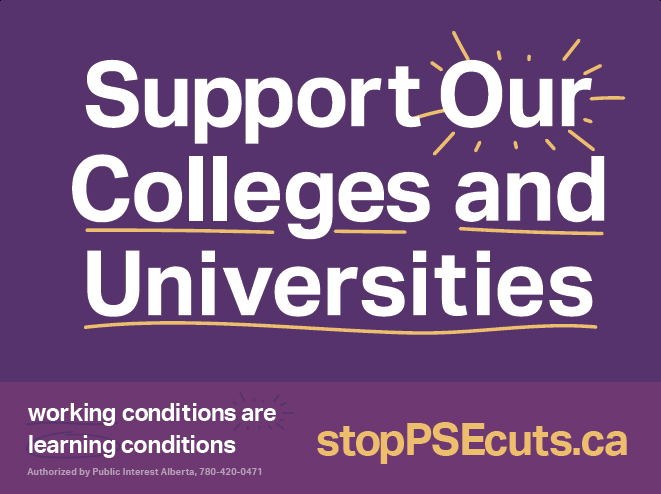 ​
NASA is part of a provincial coalition of organizations representing over 154,000 undergraduate and graduate students, over 13,000 support staff, and over 11,000 faculty and instructors in Alberta's post-secondary education (PSE) system which in mid-January launched the Stop PSE Cuts campaign to call on the government to reverse the cuts to our post-secondary education system.

As part of the campaign, you can now show your support for the post-secondary institutions by signing up to request your free #stopPSEcuts lawn sign.

You can also visit the website to learn more about PSE issues and use the campaign's online action tool to send a message to join more the more than 2,000 Albertans who have already called on Minister of Advanced Education Nicolaides, Premier Kenney, and their MLA to stop the devastating cuts to post-secondary.