NASA holds an annual essay competition open to members and/or dependents of current NASA members. Each year, NASA will offer up to four awards totaling $2,000. The deadline for the 2019 Award was Monday, July 1, 2019.
This year's essay question was:
This year marks the centennial of the Winnipeg General Strike of 1919. This strike was one of the most influential strikes in Canadian history and became the platform for future labour reforms.
The Winnipeg strike continues to have implications for Canadian workers to this day. Please describe three examples of labour reforms that resulted from the Winnipeg General Strike of 1919 that still affect Canadian workers in 2019. Please provide a reference for each example.
Here is the 2019 Award application form and the NASA Award Policy.
---
There were four winners for the 2019 NASA Award. Congratulations to Mohammad Sleiman, Amy Wolgemuth, Danielle Milln (L-R) and Jessica Church (not pictured), with NASA President Elizabeth Johannson (left) and Vice-President Quinn Benders (right).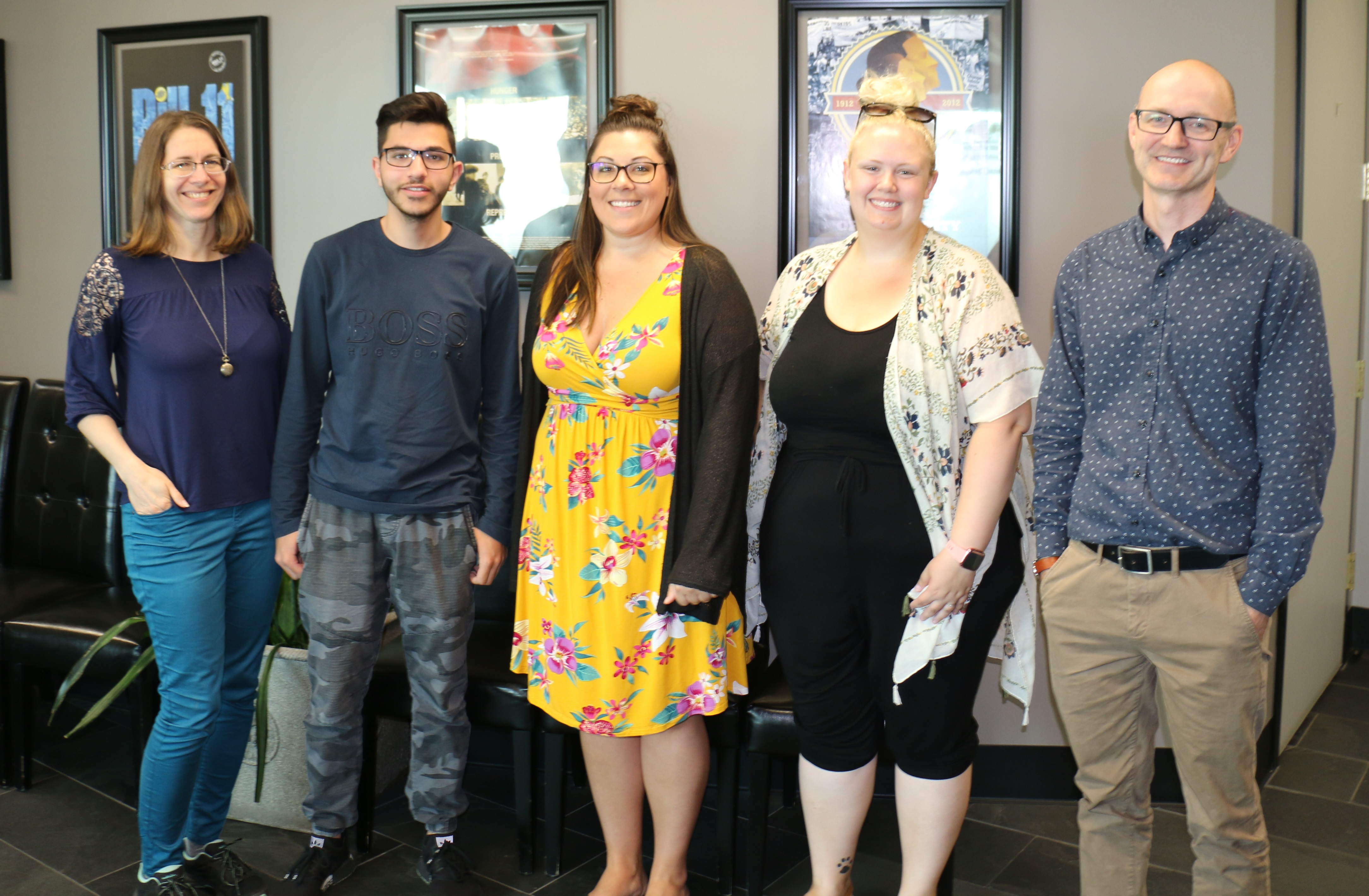 ​