NASA holds an annual essay competition open to members and/or dependents of active NASA members. Each year, NASA will offer up to four awards totaling $2,000. The deadline for the 2018 Award is Tuesday, July 3, 2018.
In keeping with our 40th anniversary, this year's essay question will focus on NASA contributions to the membership: Describe three instances that NASA has improved staff conditions over the past 40 years. Please provide specific examples.
Here is the 2018 Award application form and the NASA Award Policy.
---
There were four winners for the 2017 NASA Award. Congratulations to Kelsey Cunningham, Jillian Pratt, Jausont David and Nathalie Walker.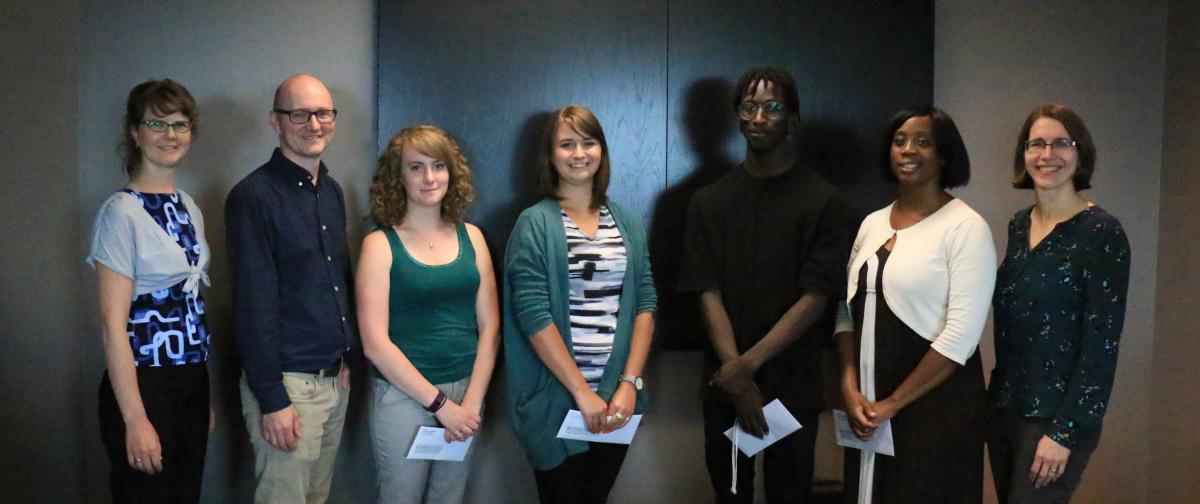 ​

L-R NASA Award Committee Member Amy Roy Gratton, Vice-President and Award Committee Chair Quinn Benders, Kelsey Cunningham, Jillian Pratt, Jausont David, Nathalie Walker and NASA President Elizabeth Johannson.