Many NASA members have been asking us to provide additional information on layoffs across the university. We will be updating the information on this page on a monthly basis.
Please note that there is a combination of hard numbers and soft numbers on this page.
Elimination of a regular operating or regular trust position is recorded as a position disruption, and we have hard numbers on this category of reductions. Under the terms of the collective agreement, a NASA Labour Relations Officer (LRO) must be informed about a position disruption and would be in attendance to assist the member.
Temporary layoffs related to COVID-19 are implemented under the terms of the letter of understanding between NASA and the university. NASA is provided a copy of the notice of layoff, and impacted members should contact their LRO for assistance.
The employer does not consider an auxiliary employee who is not renewed to be a layoff, even if they would have been renewed under normal circumstances, so NASA does not get notice of these job reductions. We have extrapolated reduction information in this category based on headcount numbers either month-to-month or year-to-year.
Casual employees may still be listed as active employees even if they are not assigned any hours. We have based our headcount on members that are active and have worked at least some hours over the reporting period.
Last fiscal year (2019/20), there were 199 position disruptions and a year-to-year drop in auxiliary and casual positions of 190, for a total of 390 jobs lost over the last fiscal year. See the charts below for the current fiscal year (2020/21) monthly position disruption and temporary layoff numbers, as well as a year-to-date reductions in other job categories.
Please don't hesitate to reach out to NASA for help or advice, particularly if you are in one of those situations (like auxiliary non-renewal of your contract) for which NASA does not receive notification about your loss of employment. LROs are there for you too, but we need you to let us know that you need help.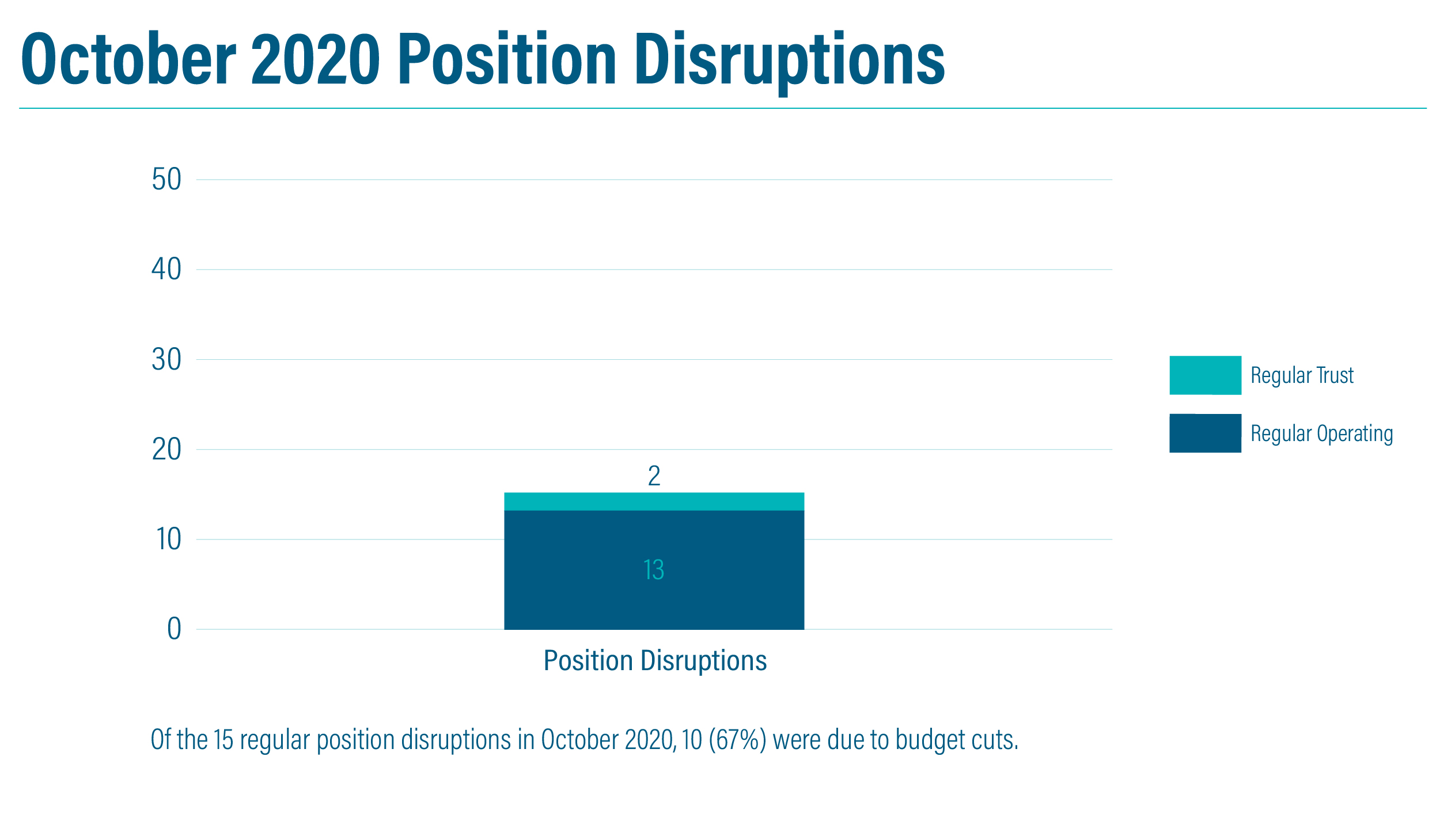 The data below are cumulative totals based on the university's current fiscal year, which started April 1, 2020. Data on casual and hourly staff reductions are based on data provided by the university and are calculated as of the last day of the most recent month (these numbers often change month-to-month due to seasonal variation in staffing needs).
The year-to-date figures below were calculated as of October 31, 2020.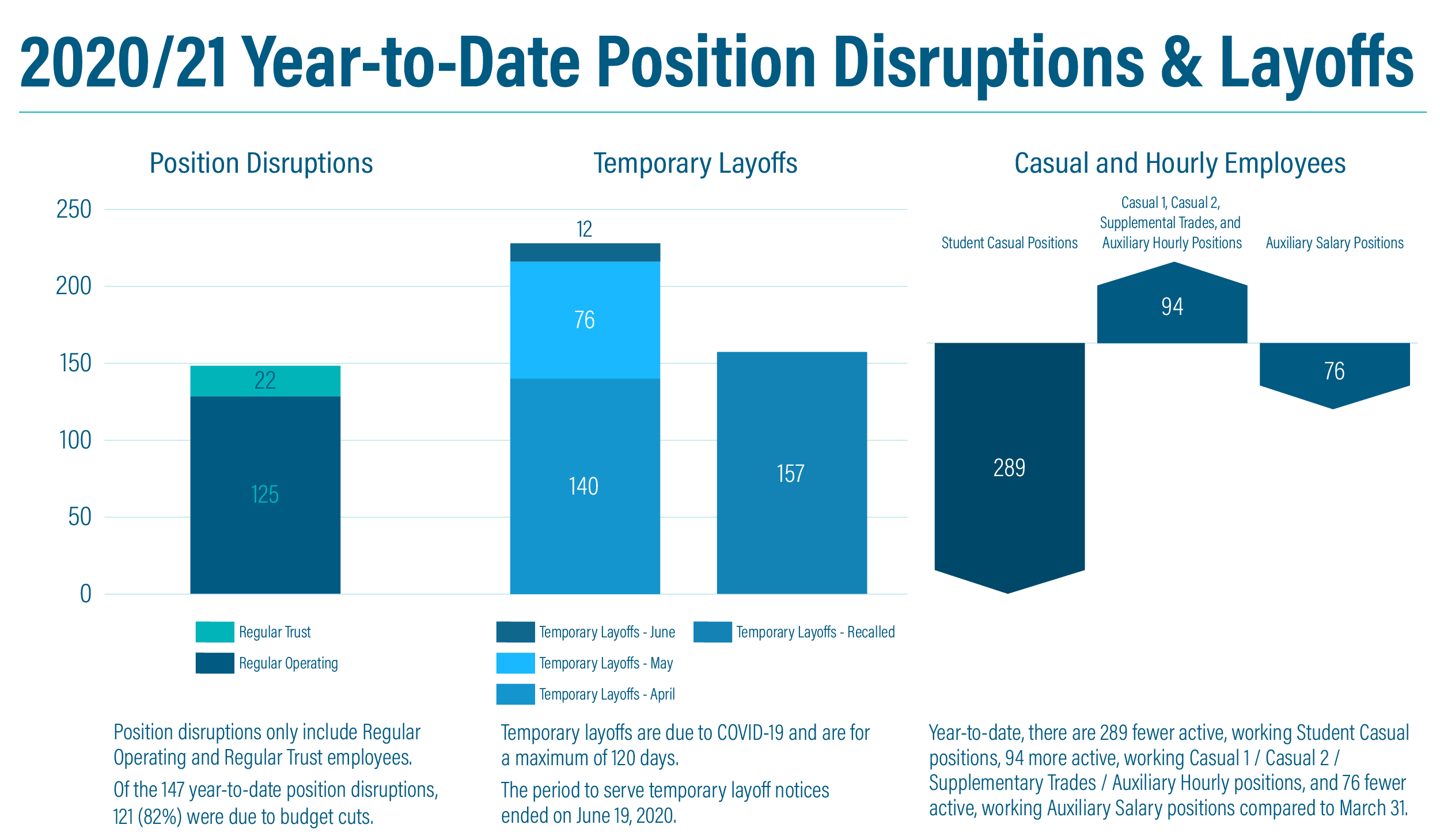 Below are the data for previous months in this fiscal year.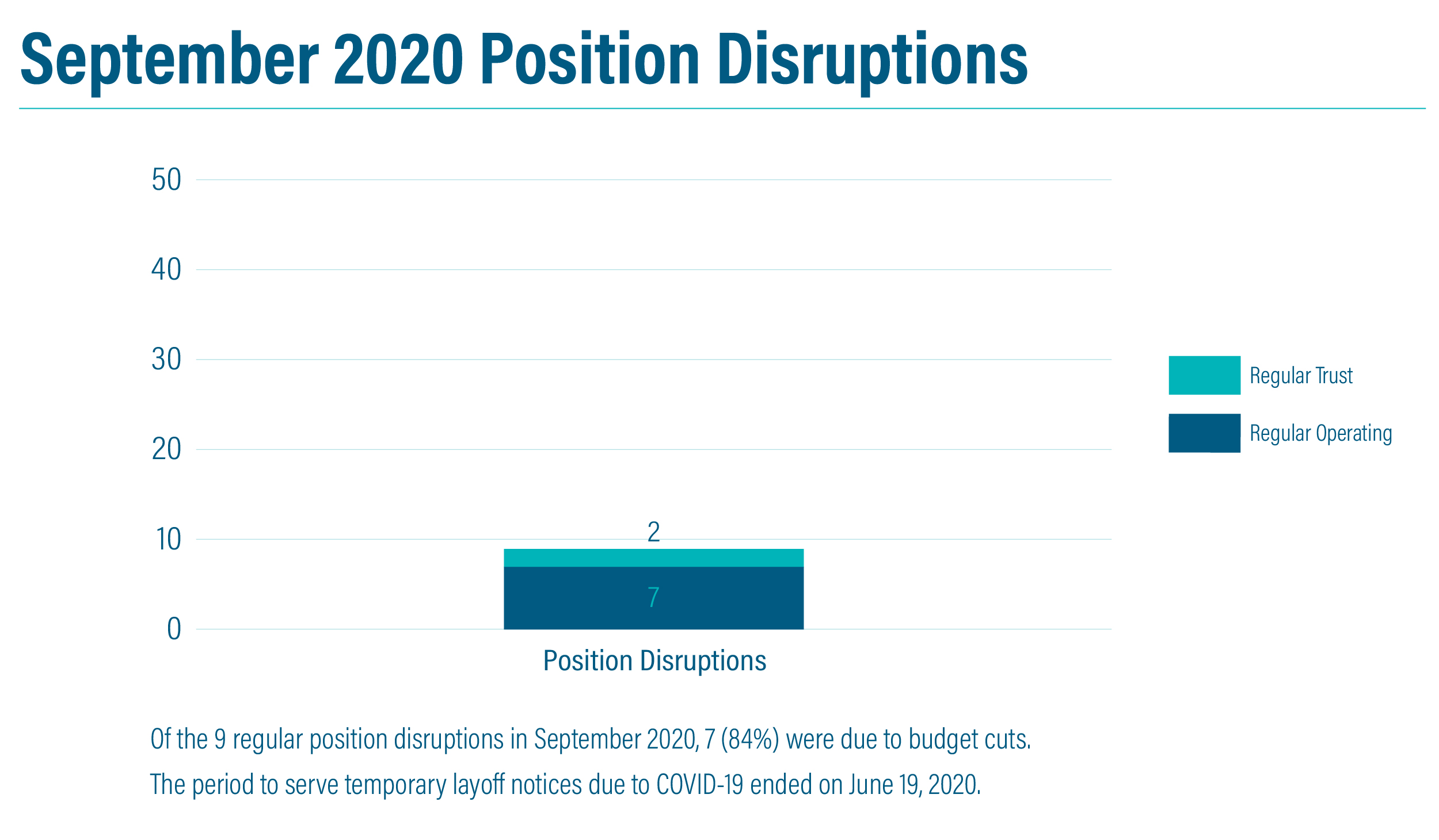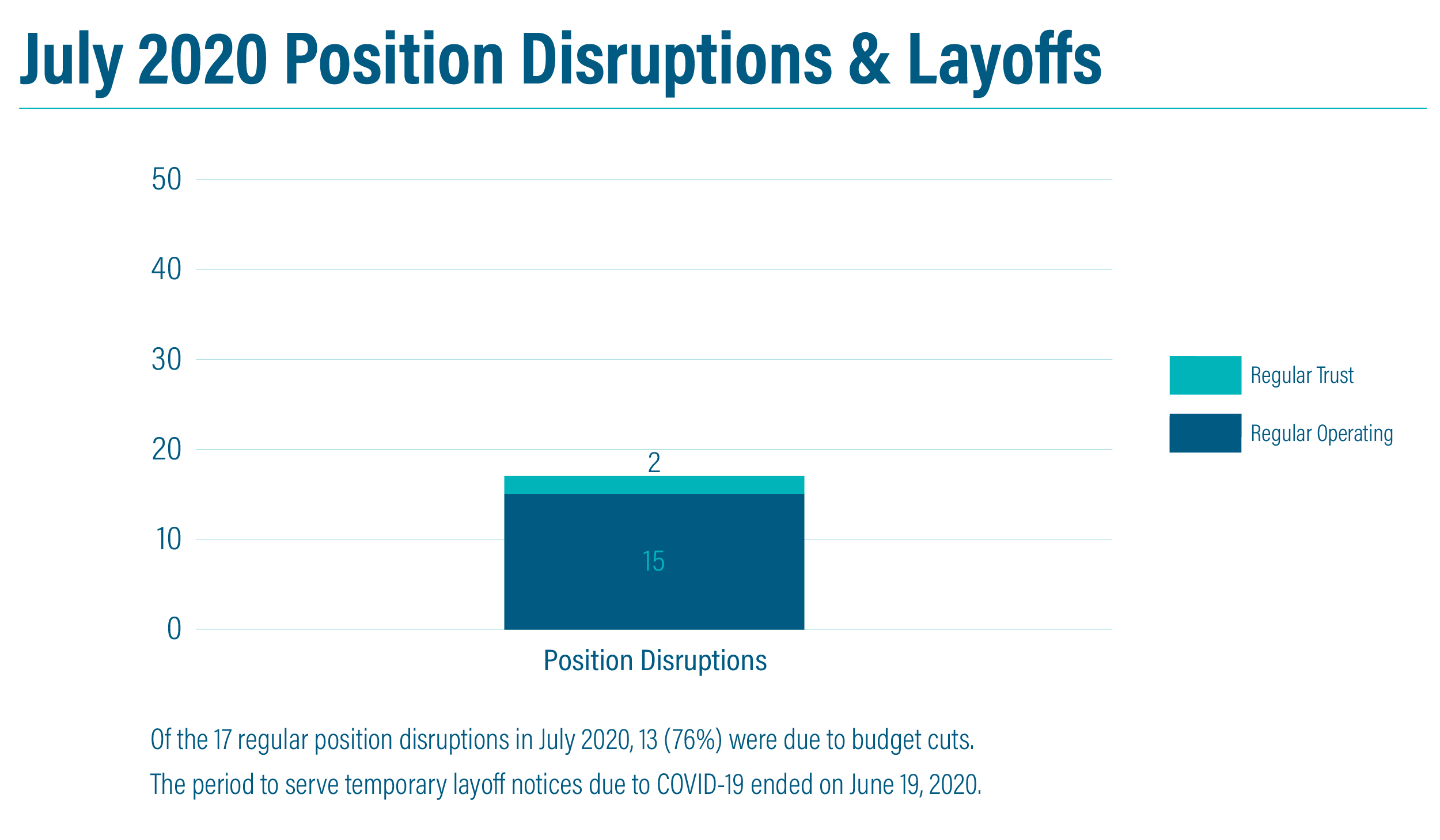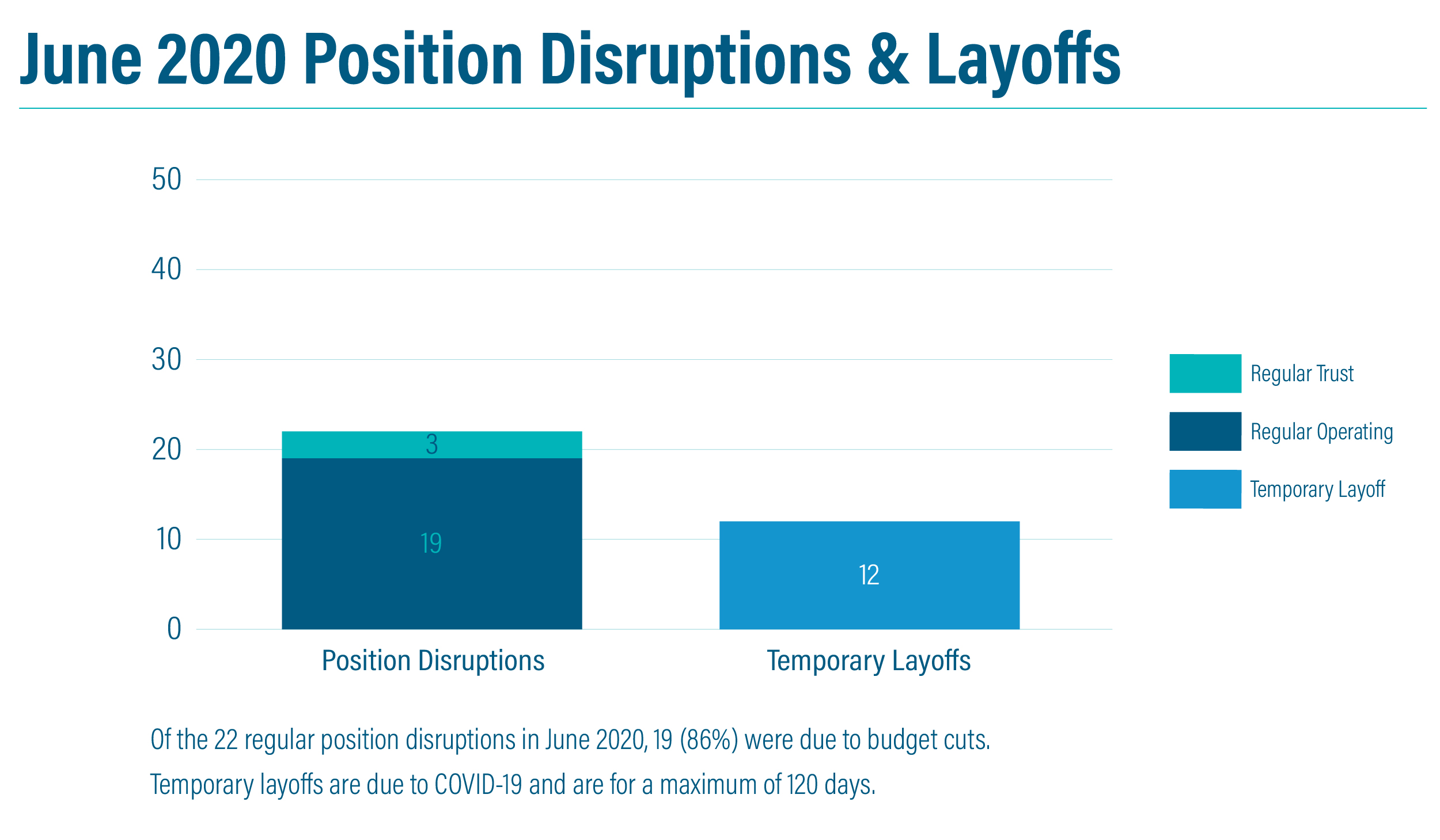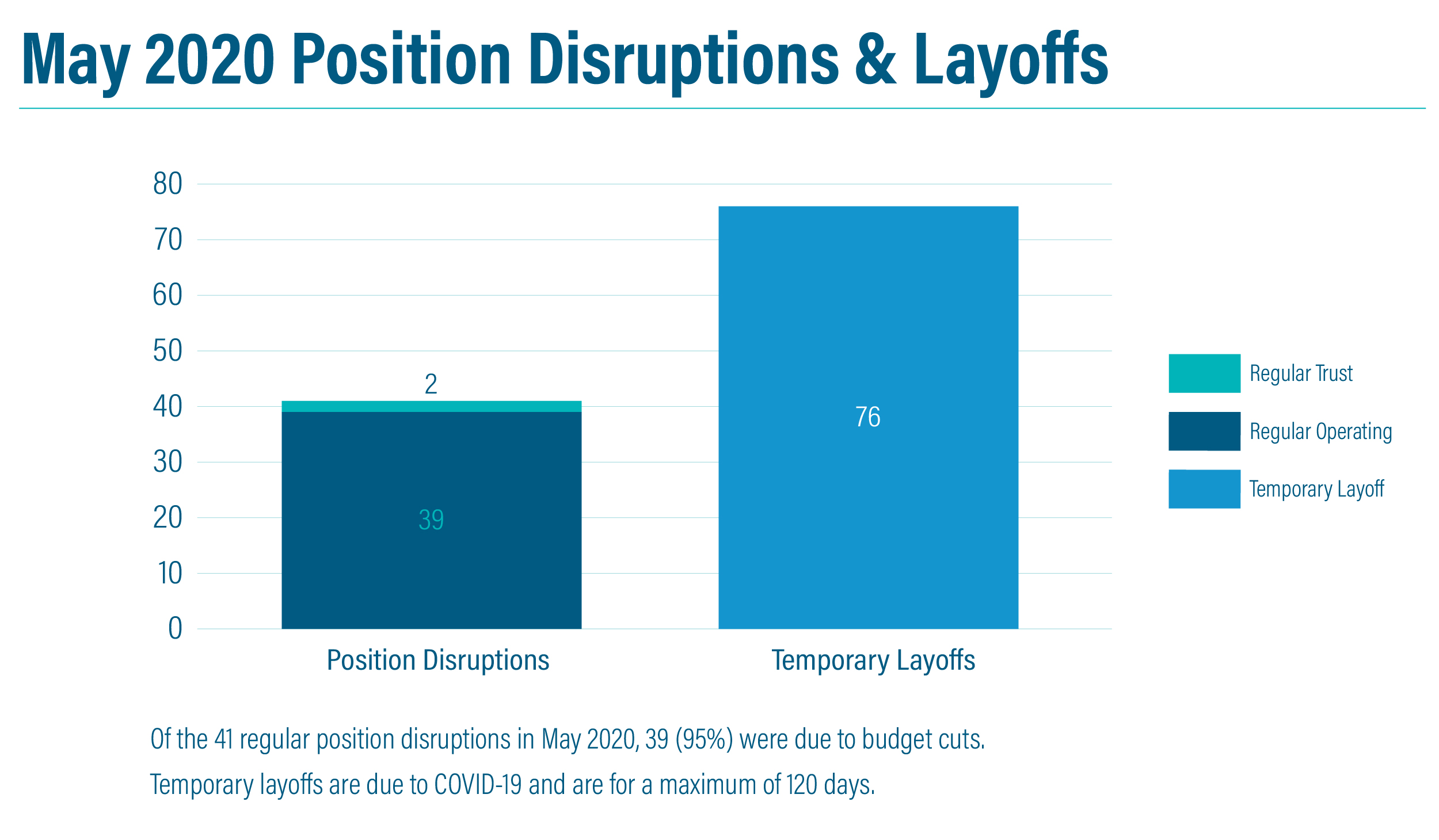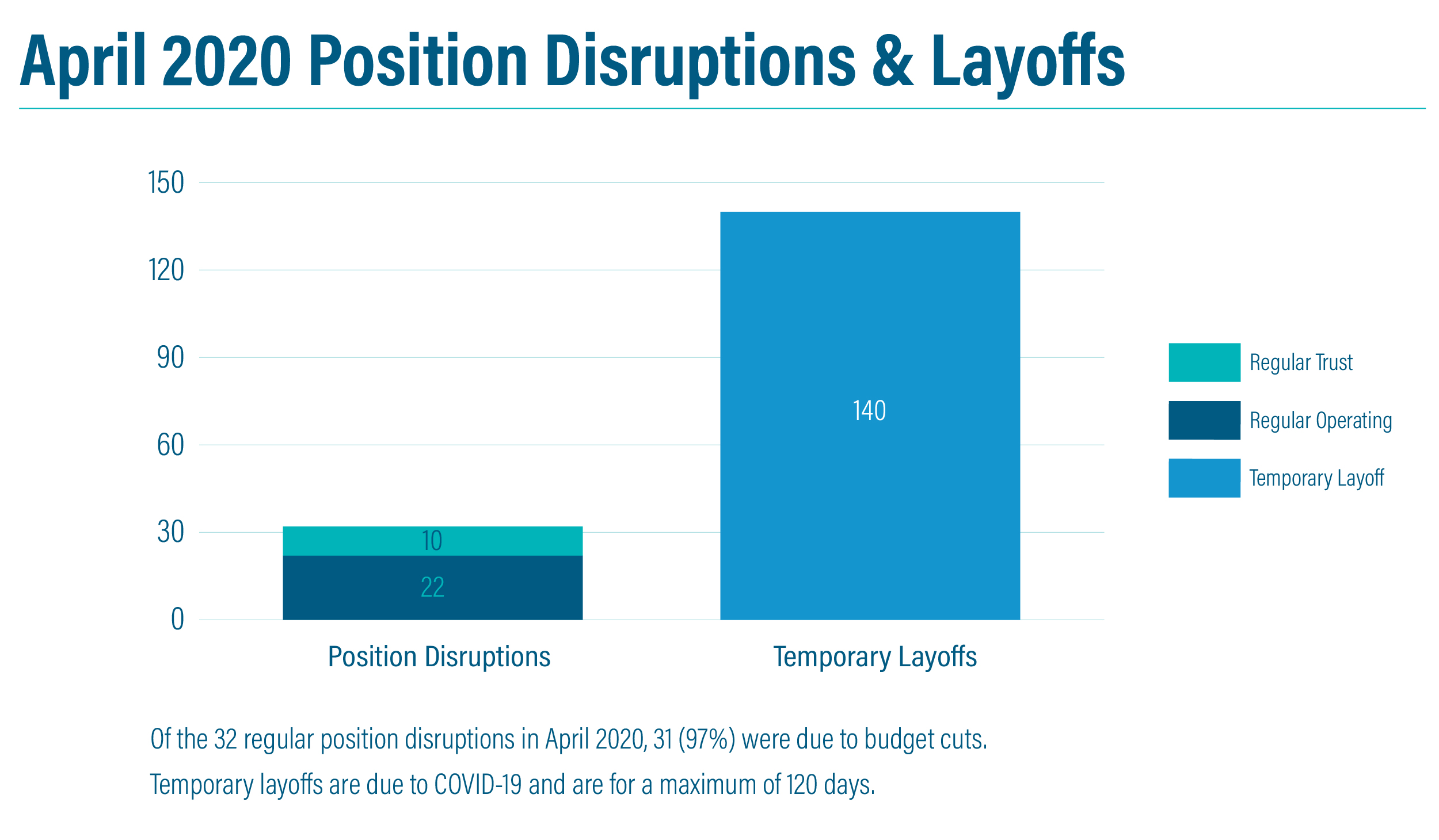 The data below provides a historical comparison of position disruptions of regular operating and regular trust employees.